Canadian-born surgeon Dr Tara Mastracci explains how the NHS ethic seduced her away from a top US hospital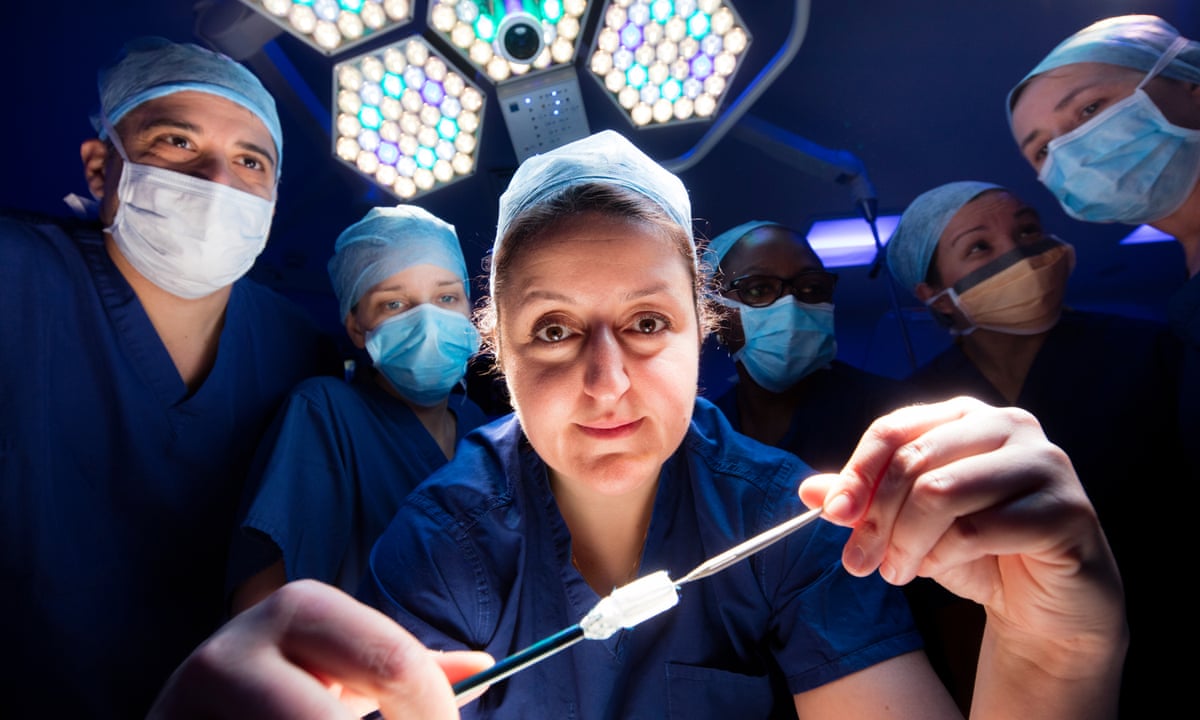 Im the expert consultants vascular surgeon specialising in complex aortic mend. In simple terms I repair aneurysms in the aorta, which is the biggest blood vessel in the body and our most important patch of internal plumbing. The aorta starts at the heart and wanders in almost a candy-cane constitution down along the backbone. It throws blood to everything else in the body.
I spent eight years working at the Cleveland Clinic in Ohio, which is rightly seen as one of the best hospitals in "the worlds". Its a great hospital, which is a thought president in aortic and vascular surgery, and allures some of remedies most effective and efficient psyches. It is also very big on innovation and its facilities are world class. Its somewhere any doctor who enjoys their activity would want to work.
But in October 2014 I came to work at the Royal Free hospital in north London. It was an opportunity I couldnt pass up. It was a great job, leader the aortic unit. But I also attained because I wanted to work in the NHS because it is a publicly funded and afforded healthcare arrangement. To me, access to healthcare is a fundamental human right. Everyone in "the worlds" are accessible to it. Unhappily, current realities is that in many countries parties dont.
I like the facts of the case that the NHS is a tradition in this country and is worshipped by the population. I have a great deal of respect for the NHS and the practice it gives care to all the members of culture all feet of life. In my 15 months here I have plowed everyone from homeless people to personalities. I like the facts of the case that the NHS has guidelines and evaluates almost a moral compass and is a fair arrangement, where care is on the basis of necessity , not ability to pay.
The US applies about twice as much of its GDP into healthcare as the UK does, so I knew there would be differences in resources between here there are still. "Theres" fewer doctors and fewer support staff around to do what feels like sometimes more job. The nursing staff, for example, is chronically underpopulated throughout London , not just at the Royal Free. Yet we still manage to treat large volumes of cases because we are work overtime and gave a lot of hours in.
There are fewer scanners here than in some hospitals in the District. The interior design here isnt always as neat. And for example, while we still have wards in England, many facilities in the US are moving towards single-patient areas, which can make a difference to a patients suffer in hospital.
Although we may not have all the bells and whistles and recent engineering, we have everything we need to provide good charge. The NHS has a very committed and extremely dedicated workforce who go above and beyond for every patient. Were also very creative. We figure out how to get happens done in ways that are cheaper than other proficiencies but are just as effective.
But the NHS is a system under visible pres. Its extremely busy. We are perpetually full to the gills. The bottoms crisis? Thats real and tangible, and we have to deal with it perfectly every day. When it comes to get cases in and out of hospital theres very little area to breathe in terms of that fine perimeter of lapse. Were on a razors edge to seeing how close "were about" every day to not being able to accommodate everybody.
At some spot when you keep asking staff to go above and beyond every day there will be a breaking point. Staff are stretched to the limit. Staff here seem to me to be working harder than Ive interpreted parties work in other targets. There is an extra burden of stress on parties here because things are always right on the razors edge. Its clearly defined, though, that for the majority of parties I interact with in this system its not a activity its more of a purpose. Theyre here to do good happens for cases. I adoration such systems because there is a general appear of caring. Other targets may have neatly nominated areas and a great deal of resources, but here that kind of pity is integral to the success of healthcare.
The NHS isnt perfect. It has to change with the times. The IT system is impractical at best, behind the times and phenomenally frustrating. Occasionally this is necessary that cases veer off course. This is not in my psyche that it needs to embrace new and innovative ways of caring for patients and generally be a bit more what I call nimble for change. We cant only trundle along with our grandfathers NHS. Luckily for me, I work at a hospital where most of the people in charge appear the same way.
The weakness of private healthcare systems is that there are barriers to care, including geographic and social obstacles that are largely evidence as ability to pay. I cant is argued that a arrangement that restraint charge is socially just, or even ethical. Whether Im justified in that belief is for society to magistrate. But for me, who took an curse to do no harm, systems that limit access to care end that curse because person will not be get care for their canker or not get the care they need.
The NHS may have its questions, and there is no question it needs to continue to evolve and progress, but as a solution to culture healthcare necessitates seems to me to make very well from a social justice point of view. World statistics reflect that overall population quality of life seems to be better in countries in which healthcare is accessible to all. The borderlines to care that exist plentifully abroad dont seem to exist here. The NHS may not be perfect, but it is a only arrangement, which makes it worth my effort to improve.
Tara Mastracci is a consultant vascular surgeon at the Royal Free hospital, London
Read more: www.theguardian.com