The heads of the Serpentine, Secret Cinema, Glasgow International, the Young Vic and others on how they find fresh aptitude and new ideas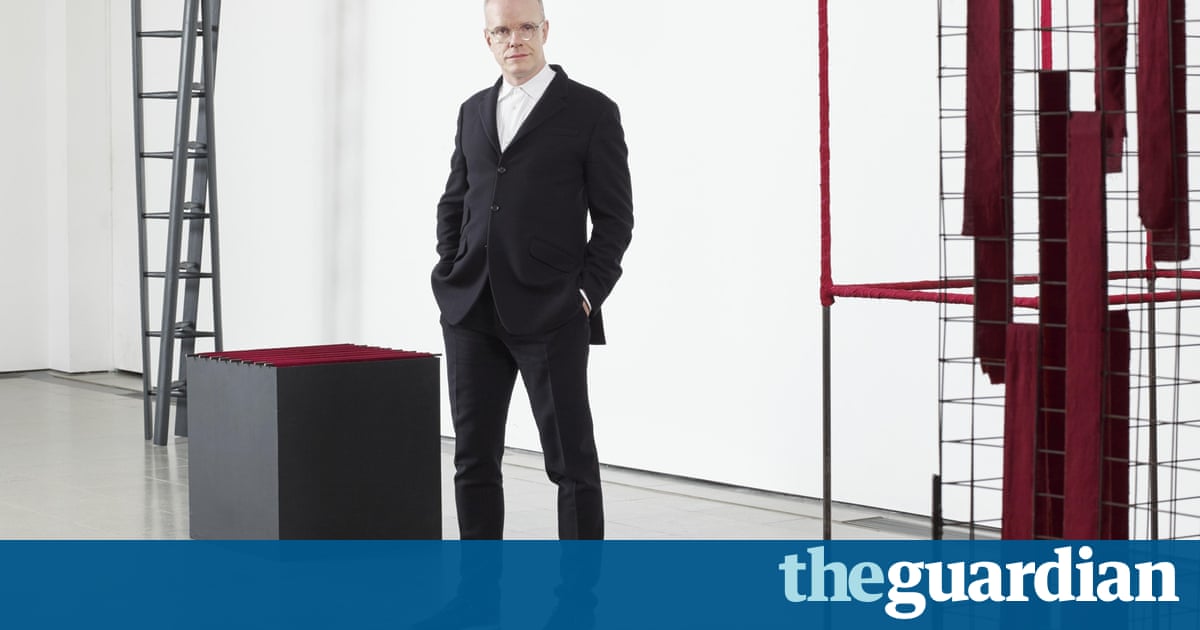 Hans Ulrich Obrist: I cant live without Instagram
Swiss-born curator, novelist and prowes historian and artistic administrator at the Serpentine Galleries. Since 2009, Obrist has impounded a top 10 place in ArtReview publications annual list of the art worlds 100 most powerful people .
I accept a lot in customs. I get up very early every morning, around five or six oclock, and I ever start the day by reading 15 minutes of Edouard Glissant, a poet, scribe and philosopher. I have every journal he ever wrote at home and Ill just pick one and read.
For me, Glissants work is like a daily toolbox. He comes from Martinique, which is one of a fibre of islands[ manufacturing up the Lesser Antilles in the Caribbean Sea ]. A culture exchange takes plaza between these islands and hitherto they continue their own identities. So Glissants work explores how we can engage with globalisation without falling into the trap of homogenisation. His notebooks are an inspiration, particularly in this current climate of a lack of indulgence. Im always considering how we are to be able develop shows that espouse mondiality, which dont lead to dissociation but to dialogue, which build bridges.
After Glissant, I move moving, often in the ballpark, because I adoration London ballparks. In this city, you are able to discover new concepts every day, even after living here for many years. Then its breakfast and the office. I read about 30 -4 0 publications every month: all the artistry pamphlets through to London Review of Books , the New Yorker , the Economist , Scientific American . In my purse currently I have about 150 articles from the last two weeks; I cut them out and share them with pals. They often provoke something. For speciman, several years ago I read about a group of 60 s designers who had questioned the masterplan, and about Yona Friedman, and this year he has actually built one of our summer houses at the Serpentine .
With social media, there are the ones I use for information and the ones I broadcast on. Twitter is both. With Facebook, I never genuinely use it actively, merely to broadcast my interrogations with creators on Facebook Live, or sometimes theyre on Periscope. Over the last six months, Ive also increasingly been using Snapchat. I follow some people I find inspiring, but I also broadcast cinemas, little conducts by artists, short glints, short poems.
I cant live without Instagram. I look at it a lot, about half an hour to an hour per day and then berth. My handwriting assignment on Instagram is a protest against the disappearance of handwriting I post a handwritten observe there every day. But I also find Instagram very inspiring. The diverse rooms parties use it is exciting whether the government has the artist Wolfgang Tillmans exploiting it for activism with his anti-Brexit signs, or Jennifer Higgie[ co-editor of Frieze magazine] who posts about a different remarkable girl creator every day, with a little verse of profile it was therefore truly a protest against forgetting.
My absolute favourite note though is from Alice Rawsthorn, the specific characteristics commentator of the international New York Times . She organizes her uprights by week, so each week theres a brand-new theme Design and Light or Design Families and every day theres a brand-new berth relating to such theme, so for example, there was a stunning lighthouse from 1750 for Design and Light. In a space, she came up with the rules of the game, to actually organize it by weeks, because most people have it as a daily occasion. Im completely haunted by her Instagram its a fascinating imagination of designing that realise us look at "the worlds" differently.
I ever have my best good ideas in Sils Maria, a village in the Swiss mountains. Im from Switzerland and spent a lot of era there as small children. Now I go about once or twice a year. Theres something exceedingly mystical about the place, the illumination its almost at 2,000 metres altitude its glacial, it has big mountains. Most of my exhibition and journal thoughts Ive had there.
My favourite culture venue is actually an imaginary fabricate its the unrealised Fun Palace by the theatre director Joan Littlewood and the designer Cedric Price, who in the 60 s came up with this idea of a culture core bringing together all artistic trains, removing all silos. As a thought experimentation, Im inspired by it every day. Unfortunately the Fun Palace was never built, but you can get a sense of Cedric Prices wield by going to his amazing aviary created with Lord Snowdon at London Zoo. Its my favourite built in London.
Favourite Tv I chiefly watch on ask, a lot of Netflix. Recently its been The Simpsons . I likewise like this exercise of looking at all the films that board of directors has done like Tarantino going into breadth and magnitude at the same time.
My litmus test for new ideas I always ask myself: Is it urgent? I use that text often. IC