Eight religious leaders made their flocks together for eight daylights in one chamber. It was a dangerous move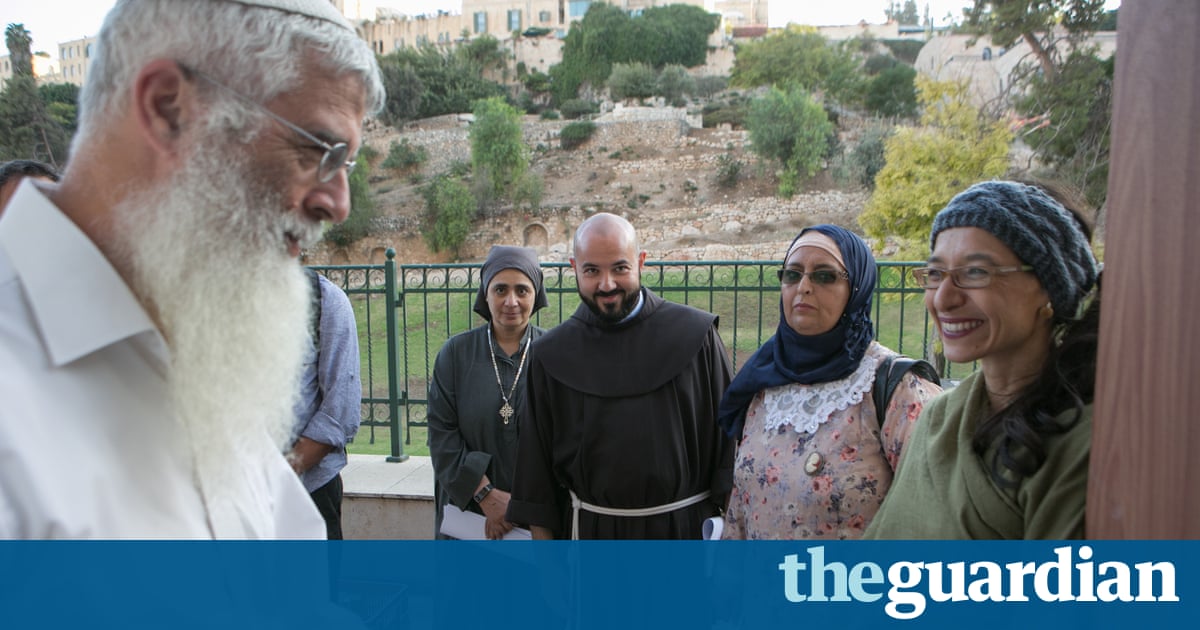 In a small building in the foreboding darknes of Jerusalems Mount Zion, Rabba Tamar Elad-Abblebaum gazed upon a army sitting attentively before her. We have had a long way to go to prepare for this evening, she said with a soft smile. Today we all do something very brave.
Certainly this flock was unlike any she, the leader of an Orthodox Jewish community in Jerusalem, was used to addressing. As well as the usual modest dress and kippah tattered in her synagogue, there were some meets worn around necks. Others sat in the conventional pitch-black attire of the Copts, another in the Muslim hijab and various nuns in their practices gathered together at the back of the room. Numerous were wearing no religion garment at all. But they were all there to pray.
Last week, and for exactly eight days, a music academy in the lowest hollow of Jerusalem was be converted into a communal house of prayer, identified Amen, bringing together Jewish, Muslim and Christian religious leaders and their flocks to worship together in one chamber. It was a sight rarely seen in this segregated municipality.
The project, part of the Jerusalem season of culture, was launched by Elad-Abblebaum and the Muslim Sufi Sheikh Ihab Balah almost a year ago. They reached out to six other religion fleshes two rabbis, a Franciscan monk, a Catholic priest, a Coptic deaconess and a female Muslim community leader who were very traditional in their beliefs and rules, but too open to discussions with other faiths.
Elad-Abblebaum said: I never belief something like this would be possible in my lifetime. Jews who live in the territories publicly praying together with Palestinians, this is a big threat and a great step. But this is not a political campaign; we wanted people are derived from the right and from the left and to show that faith is beyond dogma. Here, "weve been" reshaping reality and we are doing it through prayer.
She emphasised how Amen is not simply brought together Israels discordant beliefs, but too men and women, which is almost unheard of in such inter-religious gatherings.
Read more: www.theguardian.com