As bombs descended around her, Syrian architect Marwa al-Sabouni stayed in Homs throughout the civil crusade, acquiring plans to build hope from bloodbath. Her ideas are now laid out in a visionary memoir. But will anyone listen?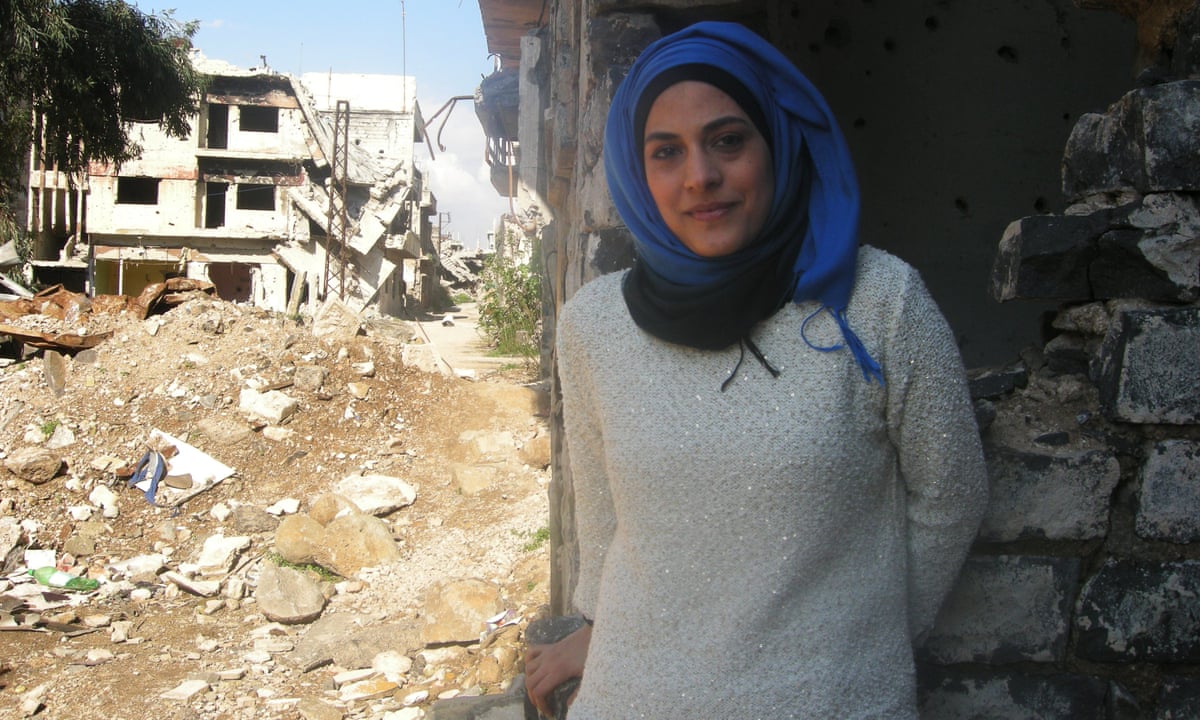 In Syria, an aphorism contends that one who has no old had not yet been new. Before the dark days of the civil crusade, it was used nostalgically, as a brake on those the young, the audaciou, the dangerously modern who had no use for the outmoded past: for its narrow streets, army souks and tiny shops. But since 2011, when the disturbances inaugurated, it has taken on an wholly more unpleasant intend. With so much better of the country destroyed, what will the future look like? Parties close their attentions, and they amaze: is it even possible to envisage such a thing?
Marwa al-Sabouni believes it is and her attentions are wide open. A 34 -year-old architect and father of two, Sabouni was born and grew up in Homs, scene of some of "the worlds largest" nasty struggle. Unlike many, nonetheless, she did not leave Syria or even Homs itself during the crusade. The tradition she and her husband still( in theory) run together on the old cities prime square was shut up almost immediately: this part of the city instantly became a no-go neighbourhood. But her home nearby somehow endured intact, and their own families safe inside it.
Im lucky, she answers. I didnt have to leave my house. We were lodged there, as if we were in prison; we didnt understand the moon for two years. But apart from separated spaces there was no other mar. She chuckles, relishing my bewilderment at this( were talking on Skype, which feels so strange, the cars in her street honking normality or a form of it with their trumpets ).
Yes! We saw Damascus three months ago, and parties there were just as astounded as you. Do I seem crazy because Im tittering? Well, I do consider myself lucky. I have a wonderful husband whos so optimistic, and that, and our spiritual lives, helped us. This passage that is life: it comes with the hard, and the easy-going. We looked at it as something that would stimulate us better in the end. I havent witnessed a flinch hitherto. But, you know, Im hoping Im still a ordinary party inside.
How did they cope? There were different stages, and with each one there were new things to deal with. First were the demoes. You listened the express, and the strifes, and that was disturbing. Then there used to be the duels; "youve heard" kills in the street, and you didnt know what was happening it was the first time youd ever heard gunfire. We allows one to joke about it. Youd think youd open your opening the following morning, and good-for-nothing would be left. But in fact, everything would be fine. Where did they depart, youd wonder.
After that there was the bombing, the planes and the containers at the end of the street. Youd hear the buildings collapsing, and it was very terrifying. There were lots of snipers here; they ensure our neighbourhood from all sides. Too many parties succumbed, like fowls. Youd to walk away in the street, and someone would fall next to you. It was very hard. Not every municipality sustained such great luck as ours, and there is still a part of Homs that is circumvented even now.
Were she and her husband it seems stupid even to ask able to work? No. For two years we did nothing. What about the children? They were home-schooled for a couple of months, but after that they went to school. And now? Ive taken a teaching activity at colleges and universities in Hama[ a town northward of Homs ]. Its 30 km away. It allows one to take 20 hours to drive. Now you have to go around the new country[ a euphemism for territory for the purposes of the limit of Islamic State and other forces opposed to the Syrian authority; everyone uses these euphemisms ]. It takes two hours each way.
Is it safe? Hmm. It depends how you characterize safe. No, its not. Nothing has happened yet, but it could at any moment. Exclusively a small area around the road is controlled by the government, so opposing forces could come in at any moment. But it has to be done, and thats it.
Since the ceasefire sometime in 2015, the last of the major maverick forces ultimately withdrew from the city Homs has largely been quiet. But it is absolutely changed: the old municipality, where its market stood, is move, and 60% of its other vicinities are little more than rubble: The termination is beyond imagination.
So if she wants to buy bread or oranges, where does she depart? Party have just moved a bit, into the residential areas. On the street there are metal sheds, and world markets stop holders are in those. Beneath my apartment there is a carpenter, a carwash, a sweetshop. Parties are acting all sorts of the work of the session to get by. My husband juggles four or five. Auditors are working at world markets, and mechanical technologists as taxi drivers. Before the crusade, Homs was famed for its lack of homeless person, thanks to its Islamic kindness. But now the street are fitted with them. People outside imagine our most difficult challenges are weapon-related. But the truth is that the hospitals, which have no proper gear, are killing more parties now than bullets.