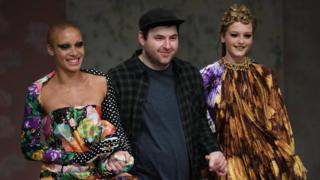 It was only ever going to be a matter of time.
Richard Quinn is "the printmaster fashion needs", wrote Paper magazine in 2016.
A designer to watch, said magazines 10 and Dazed and Perplexed, the New York Times and the Sunday Times.
Lady Gaga is apparently a follower and internationally-renowned photographer Juergen Teller shot his alumnu collection for a Modern Matter magazine front cover.
But until Tuesday, most people had never heard of British womenswear decorator Richard Quinn.
In only his second time at London Fashion Week, he got a advertisement lift that it was important to the stuff of fantasies – a 91 -year-old in duck-egg blue on the figurehead row.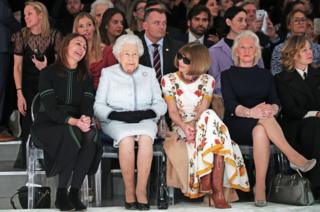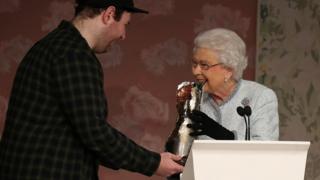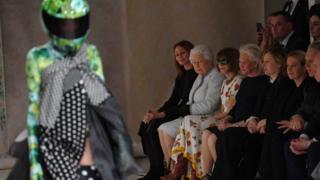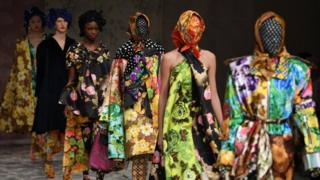 The Queen, sitting beside fashion's queen bee, Vogue's editor-in-chief Dame Anna Wintour in logo sunglasses, attained for a compelling shooting that was splashed across Britain's front pages.
The runway show demonstrated off Quinn's daring photographs, retro florals and simulates in motorcycle helmets and scarves – in fashion-speak his collections bring a "colourful optimism".
At the end, the Queen presented Quinn with the very first Queen Elizabeth II award for British design.