Colorful murals have brought street skill to LAs rundown back alleys. But amid gentrification, are they raising people together or simply painting over the rifts?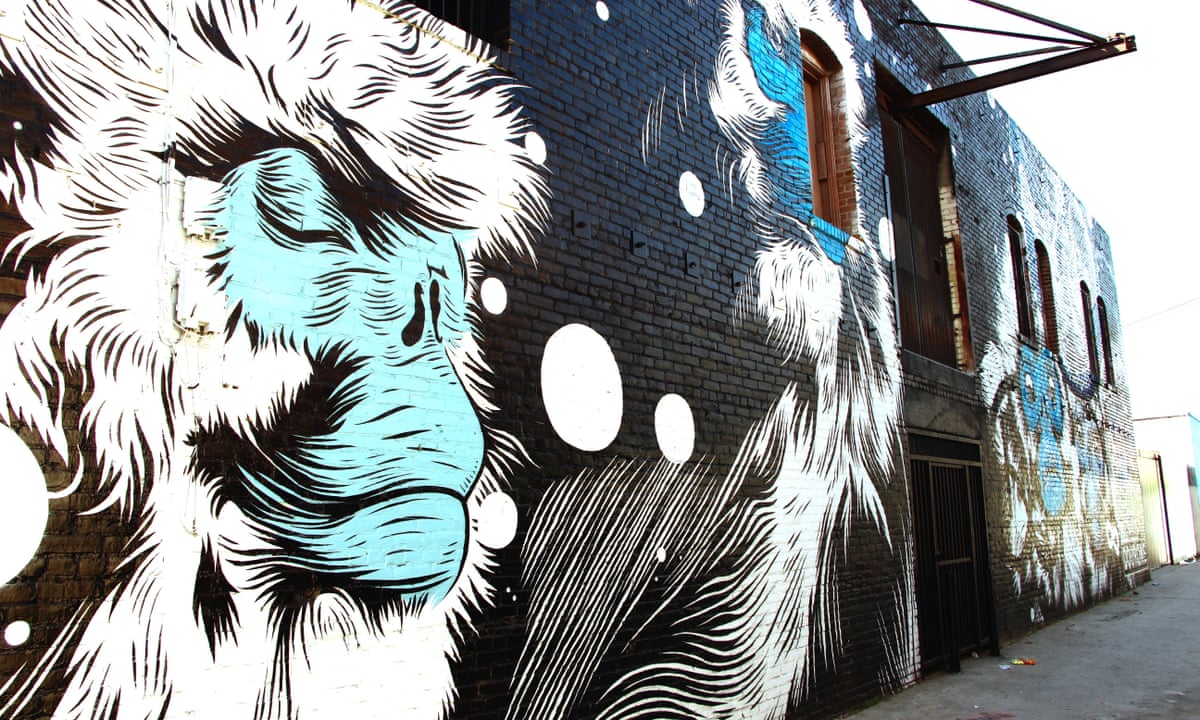 In the shadow of downtown Los Angeles, adjacent to artsy enclaves of Silver Lake and Echo Park, is a ramshackle country called Historic Filipinotown, reputation for its once prospering post-war immigrant community. Until recently, it was gang region, with labels wallpapering alleys where homeless people sleep. But now the homeless people are moved and mob tags have been decorated over by colorful murals more than 110 of them by approximately 80 both local and international artists. The gangs "re still here", but they leave the art alone.
One night, I get a knock on the door there are still this big guy with tattoos all over his look and his arms, recollects Jason Ostro, owned of Gabba Gallery, which sits on the area of Beverly and Dillon.
You the people doing them murals? he asked.
Ostro hesitantly greeted, Yeah.
I only want to tell you this is beautiful, said the man who had lived in the neighborhood for 47 times. He told Ostro that he had always wanted to leave, but now he thought hed stay and identify what happened.
For Ostro, it was an epiphany: I was like, This is the right thing Im doing, then.
What he was doing was curating the neighborhood. A street art connoisseur, he went opening to door asking local residents if he could decorate on their barriers and garage walls in the back alley. Most read no, but when they envisioned research results at their neighbors homes, they began to change their thoughts. Pretty soon epitomes were springing up by artists like the French-Spanish duo Dourone, who decorated a black-and-white masked face staring provocatively from the side of a garage, and Swiss-born Raphael Grischa, who adorned the faade of the Beverly Boulevard building with an eagle in flight. Stormie Mills passed all the way from Australia to decorate a duo of cartoon skeletal fleshes playing dice amid murals by masters including Clinton Bopp, Skid Robot and perhaps even the famous Invader, although Ostro disbelieves the legitimacy of the mosaic artwork.
Using money he earned in music licensing and wardrobe, Ostro opened Gabba Gallery in 2013 just as the city promoted a 10-year restriction on murals. As he constructed his artist network through social media, "hes spent" fund from his own pocket in addition to procuring a five-figure contribution from the artwork quantity storage Blick. Another patron was the real estate developer Light Space& Shadow, which was refurbishing a built in the neighborhood. No one makes any fund from the murals, but each goes free publicity, the artists get free space to cover, and the neighborhood moves from disease to bright, as Ostro is fond of saying.
Read more: www.theguardian.com