One-man churches forearmed with loudspeakers proliferate in Ghanas fast-growing capital. But as the city goes noisier, occupants are fighting back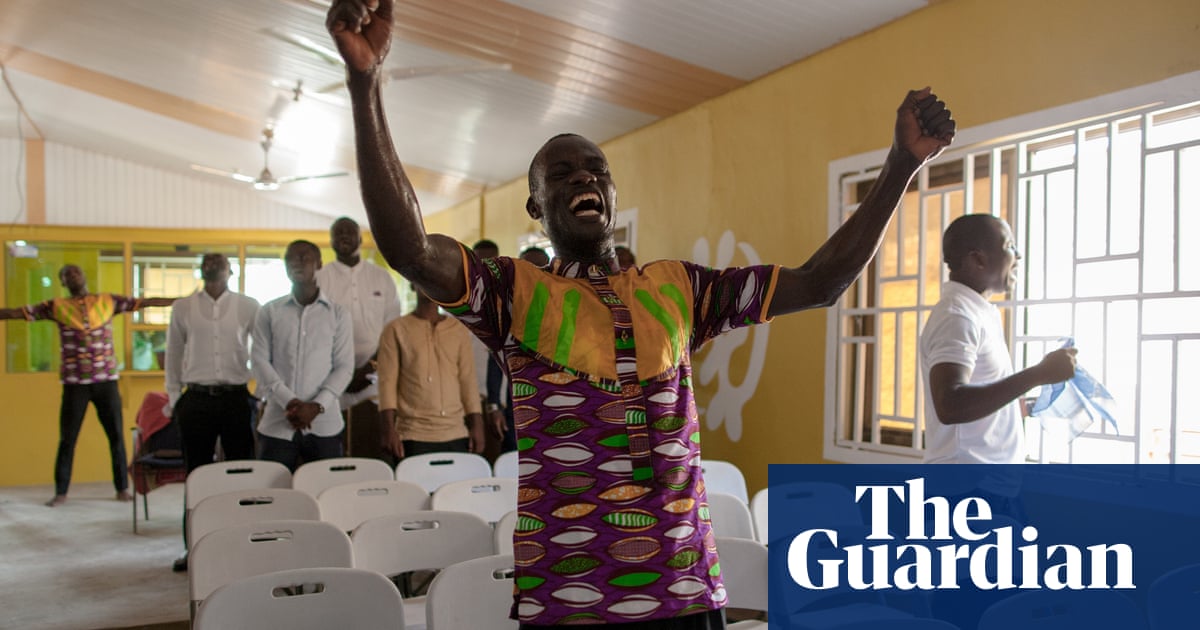 " If you disobey the statutes of God, the serpent will pierce you. Satan will destroy you ," shouts Apostle Michael Sarfo at a major road intersection in Ghana's capital, Accra. He preaches for five hours every weekday morning, with a stack of loudspeakers enlarging his evangelism. Passersby stop to receive devotions and boons, some flinging their coin provides from moving cars.
In Accra, you are never far away from religious sermons. According to one approximation, there are approximately 10 religions per sq km, and open-air evangelism, whether on forms of public transport, in bus terminals or at superhighway intersections, is commonplace.
The population of Greater Accra was about 4 million in 2010, but the city's rapid growth has meant that amount is expected to reach nearly 10 million by 2037. And as the population increases and the city goes noisier, inhabitants are becoming more willing to fight back- ensuing in a rise in interference complaints.
Sarfo has been preaching at this intersection with his speaker system for the past four years. He says he used to be a lot louder but lowered his degrees after people complained. He imagines all the persons who complain about the interference are not true Christians.
Read more: www.theguardian.com