Former Guardian picture editor Eamonn McCabes TV series Britain in Focus has been mapping its own history of photography in the UK. Here, Irvine Welsh, Sadiq Khan, Jeanette Winterson, Nadav Kander and others pick the fires that sum up Britishness for them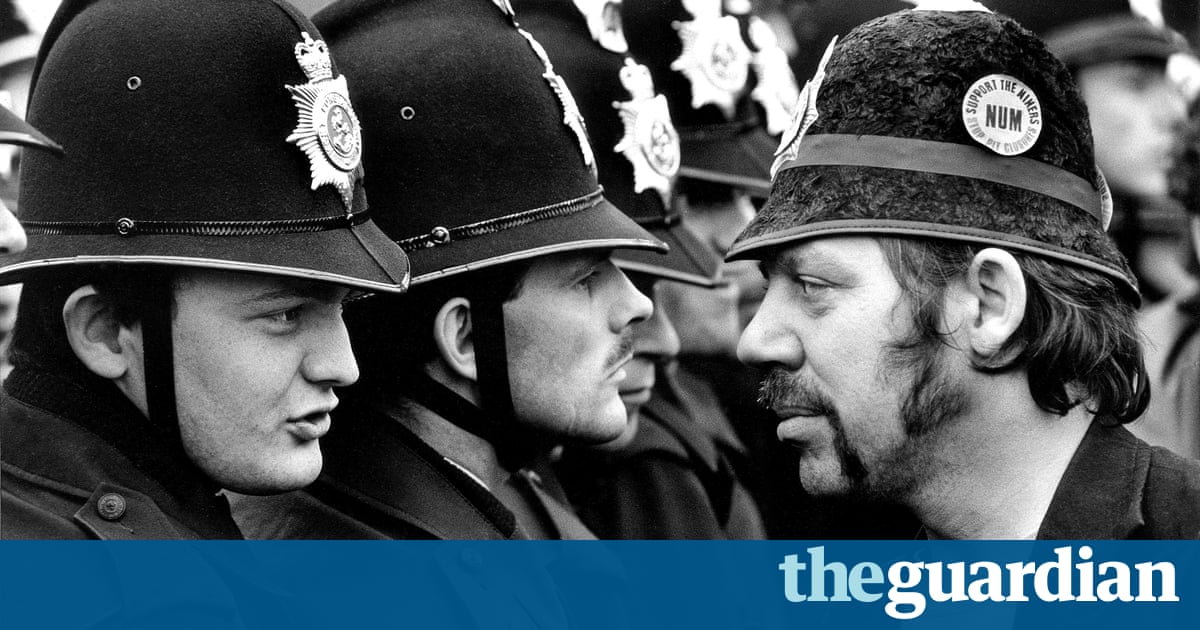 A stunning miner, Orgreave, 1984
Luke Wright, poet
This rich, beautiful photo by Don McPhee shows striking miner( Striking? Hes utterly exquisite !) George Geordie Brealey( right) and policeman Paul Castle( far left) at Orgreave on 18 June 1984. What followed, known as the Battle of Orgreave, was one of the most violent clangs in recent British civil record, as 6,000 police officers and 5,000 miners faced off at the Orgreave coking plant in South Yorkshire.
Brealey was said to have form for joking and comic with police officer on the picket line. Wearing a childs bobbies helmet, he would pretend to inspect the lines. Here is one soul, sarcastically incognito, facing an infinite militarised police force. Brealey is at once brave, good-humoured and anti-establishment a British hero.
I was two in 1984, so this event is beyond my living recollection, but it seems increasingly relevant to the disagreements of contemporary Britain. Orgreave differentiated a turning point in the 1984 -8 5 miners ten-strike, and for labour relations in the UK. Zero-hours contracts, the left-behind, the disagreements of Brexit they time back to a moment like this.